Ridge Tree Trimming Service
Oakland - Berkeley - Richmond - Walnut Creek
Tree Trimming in Oakland CA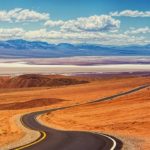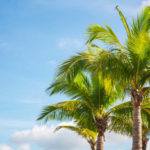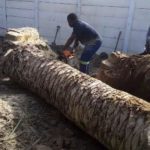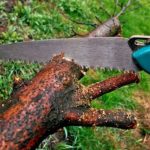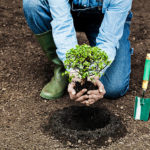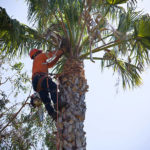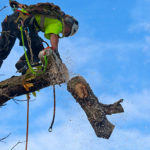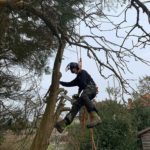 Our Oakland Tree Service is an essential service, performed by experts to help keep your trees and shrubs healthy and ensure they do not pose a hazard to you, your home, or your property.
Many trees and shrubs can be pruned or trimmed, including both young and mature plants. Our team can provide you with all your trimming and pruning needs, along with emergency tree service, tree removal Oakland CA, and more.
When trees are poorly maintained or do not receive the correct level of care they can cause serious issues down the line. Not only will they make your home a lot less appealing from an aesthetic viewpoint, a significant negative if you plan to sell in the future, but other problems can also arise such as interference with cable or electric lines. Do the trees that you have in your yard run the risk of putting you or your property at harm? Do you need a qualified tree trimming service in the area of Oakland, CA? If so, give Ridge Tree Trimming, Removal & Disposal a call!
It is more than possible to add a ray of sunshine to any commercial or residential setting by boasting a beautifully well-cared-for tree. However, even when a tree is healthy, it can quickly become a liability if it is not cared for correctly. Hence the need to identify a tree service Oakland CA homeowners can rely on for their routine trimming and pruning needs.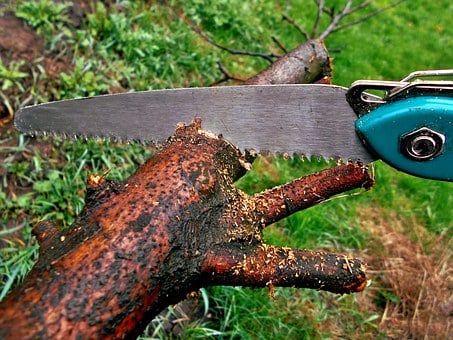 It's a sad fact but there are trees that need to get the chop! If you have a tree that is dead, poses a risk to you or your property, or is not desirable anymore, we can expel said tree for you!
It is true that there are a lot of tasks that need to be carried out to ensure that your home and outdoor space is well-maintained, however, tree removal ranks up there as one of the hardest jobs. It could also be one of the most expensive ones as well. That is why tree trimming could offer a solution. However, if the only choice is for the tree to go, then it is best to leave the task in the capable hands of a reliable agency skilled at tree removal; in Oakland, CA. Here at Ridge Tree Trimming Service, we are skilled in all areas of tree services.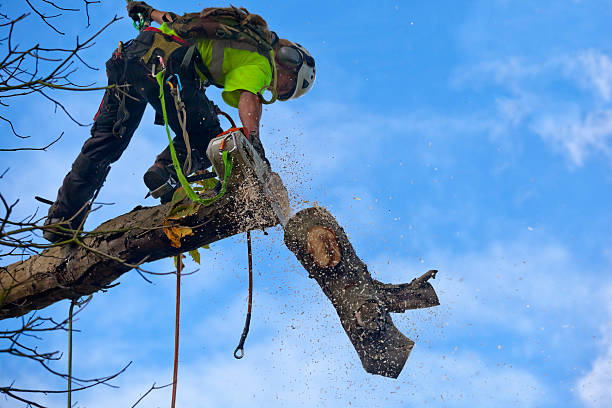 The services that we provide are efficient, of excellent quality, and come at affordable prices and within a quick timeframe. We have two very important missions; keep our clients happy and their trees healthy.
It is crucial to enlist the services of an expert to care for your trees. These experts offer a wide range of services for their clients, including a pruning service. You can also arrange for regular maintenance of your trees to ensure that they stay healthy, beautiful and do not pose a risk to others. We are not about cutting corners, although we are going to cut branches! For a tree to have a healthy and long lifespan it needs regular care. We have an incredible range of knowledge about trees and know how to cut away the right tranches to ensure that the tree can each its full thriving potential.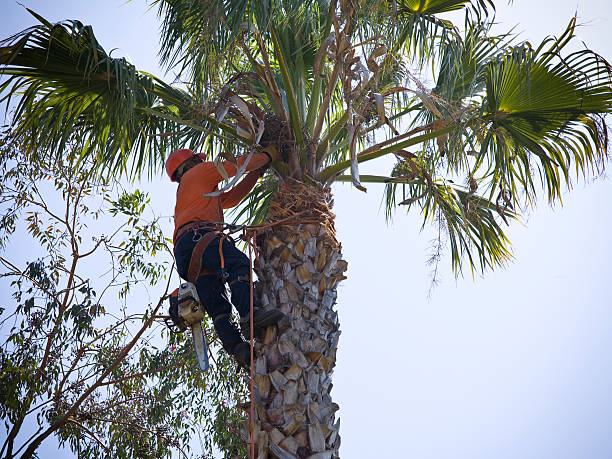 Does the sight of that ugly tree stumpy make you cringe?
If so, you need to contact Ridge Tree Service, a tree service for the whole of California, Oakland region! Coming with two decades of experience in the world of tree removal, we provide clients with a reliable, safe, and affordable way to care for their trees, and that includes stump grinding and stump removal.
There is no doubt that stump removal is a task that can take a considerable amount of time, as well as specialized equipment.
The type of terrain, surroundings, and the nature of the stump itself will determine the best solution. In areas where erosion can be an issue, such as on a hill, grinding the stump away can be the best choice so that the roots remain intact. This means that the surrounding area still benefits from the stability of the roots, hence minimizing the risk of erosion.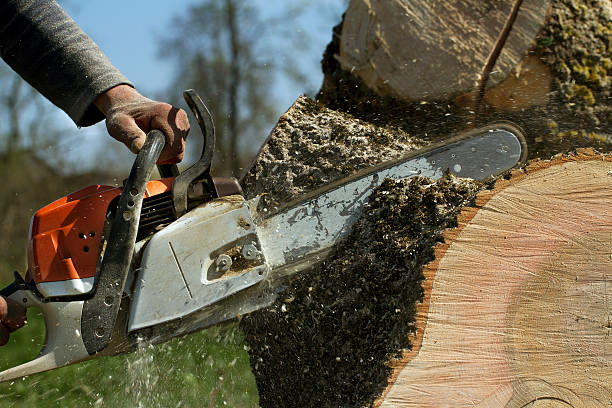 Ridge Arborist List has at least one ISA-certified arborist or ASCA Registered Consulting Arborist as part of the team. It is the request of arborists on this site to have Ridge Tree list the services that they provide. This list is not a recommendation of certain companies or a statement of their qualifications, instead, it provides local residents to the area with an easy way to start contacting arborists. It is not possible for Bloom Tree to either assess or recommends a business that provides tree services. Hence the need to contact the companies directly to find out more about what they offer. It is, however, our recommendation to clearly assess the skills of any company before deciding to hire them (see our section Hire an Arborist). It is the right of Ridge Tree to remove a company from their list at any time they see fit.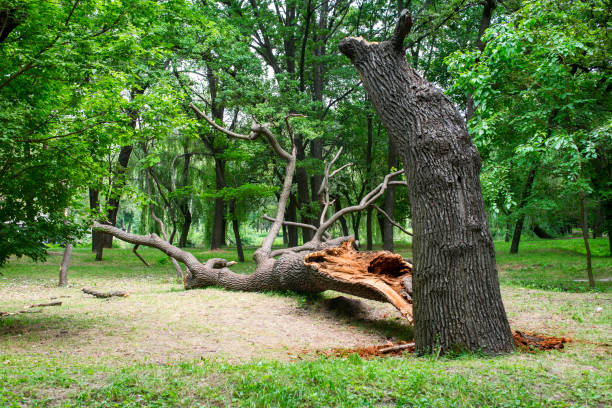 Emergency Tree Removal Service
Do you find yourself in quite the jam as a tree has fallen on your property, perhaps your garage, decking, or even your house? Whatever the emergency happens to be, Ridge Tree is ready to come to your aid.
It can feel rather daunting to find the right company for emergency tree work since there are so many to choose from and all claim they can help in an emergency. A lot of them boast their 24/7 service but may not be able to actually assist with every type of emergency that arises.
Ridge tree is a company that can take the stress out of the emergency for you. The staff employed here are professionally trained and have ample experience with emergency situations. We are ready and waiting to be with you as soon as you contact us. We have cranes and certified operators all on standby to ensure that the tree is removed safely and quickly.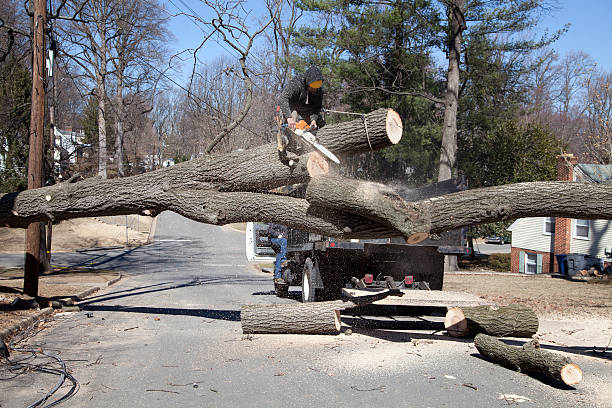 Structure and health are both included here. We are able to carry out an investigation of a tree structure and make knowledgable decisions on tree management.
Our expert team is in a position to set up tree care programs for both before and after construction projects. For instance, they may include preparation of restoration for vegetation zones or using the Super Sonic Air Knife for utility trenching that is minimally invasive.
It is crucial to provide good soil for trees to grow in. This can involve rebuilding soil as well as organic amendment treatments. We also work to ensure trees have the best air and water flow to grow by decompacting the soil. The soil is made nutrient-rich by adding organic material. Trees that run the risk of poor construction planning will benefit much from such programs.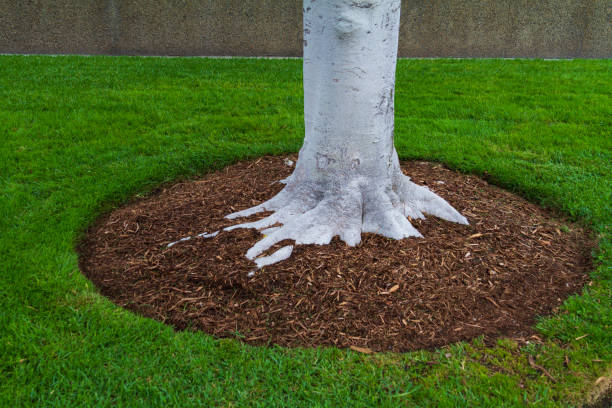 The strength of any given tree is only the strength of its weakest union. Where a tree has crown, branch, or trunk failure, there tends to be a weak area at the root of the problems. Pretty much everybody knows how explosive Bradford pear trees are. These furnish an excellent example of how structural issues can develop. The integrity of the tree can be affected by so many different factors. Once a structural issue has been identified it is nearly always possible for the tree to receive a support system to reduce the risk. Since all situations are different, a skilled Cabling and Bracing will need to assess the situation and identify the best support system.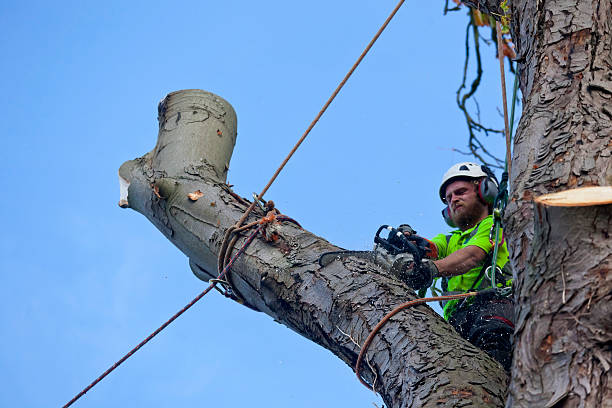 We have lost track of how many of these plants we have cut down. We have seen them in pretty much every location you can imagine! They do fall over even if you have been led to believe otherwise and they grow from the top getting taller by the day.
It is true that palm trees are beautiful but only if they are in the right place. Our customers will affirm that we are speedy, efficient, and often more affordable than other Spokane tree services. Any tree project can be dealt with by our certified arborists. Whether you need tree removal, palm tree services, or something else – we are all about making sure that your palm trees are happy and healthy.
It may seem like planting is as easy as digging a hole and sticking a shrub in. Unfortunately, many homeowners, as well as builders and landscapers underestimate what planting is all about and this can lead to issues down the line. Whether it is shrubs, trees, or both, the initial stage of planting will affect how they grow, how long they will thrive and can even affect the curb appeal of the house. It is possible to successfully transplant trees that are as small as 1-24 inches in diameter. Large trees can be moved too, so long as good conditions are maintained for the transplant. Allow our team of professionals care for all of your transplanting needs.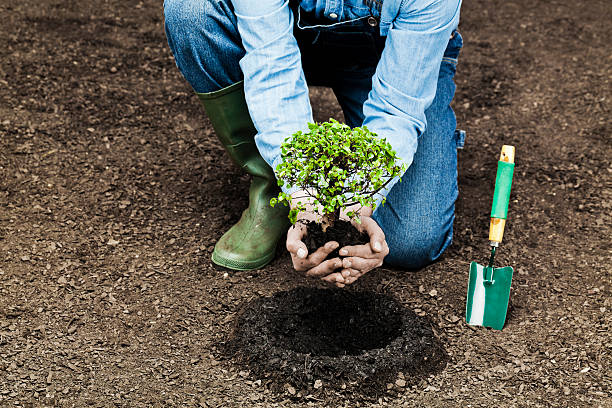 Why You Should Hire Our Team of Professionals in Oakland, CA?
This question will usually answer itself. If you own a home and have trees in your yard that need to be trimmed or removed, it is best to hire a professional service provider that does this daily.
The most obvious reason you should leave tree trimming and removal to our team at Ridge Tree Trimming Service is safety. You may look at a dead or dying tree on your property or even a branch over your roof and believe you can handle the job. Unfortunately, you may not consider the direction the tree or branch will fall, or once you get up there what to do if the branches are rotten.
Another reason we are best suited for this job is because we have the right tools and equipment for the job. If you have a chainsaw, you may believe that is all you need to get the job done. However, just like many other tasks, the right equipment is what will make the job safe. There are some tree removal and tree trimming companies that use an array of saws, cleats, ropes, and more. Our team will evaluate your tree needs and ensure the right equipment is taken along to handle the job quickly and easily.
What Does Our Tree Trimming Service Include?
Our tree trimming services Oakland CA will remove any unwanted clutter, overgrown brush, or diseased branches to help reshape and to revitalize the health of your trees. Sometimes, tree limbs and branches will begin to grow and alter the entire structure or shape of the tree. This can affect the way your tree looks and impact its future growth. This may create an undesirable look to your home's curb appeal or business' landscape.
Tree trimming is a type of pruning. It is when we trim a shrub, bush, or tree by removing dead or overgrown branches. This is often done to help improve growth. Trimming a tree is not just a method of cutting away and cleaning up the look of a tree on your property, when it is done correctly, it can continue the growth and health of your tree.
We can remove specific boughs or branches to help revitalize the tree, or remove the entire tree depending on your needs. When we remove dead or damaged branches, it will help ensure that more decay caused by insects or organisms does not occur. When we thin out the tree's canopy, it will allow more sunlight to reach other parts of the tree that may otherwise lack sunlight. This will help reduce the presence of diseases in trees and help with new leaf growth.
Why Call Us for Tree Removal Solutions?
Removing dead or damaged trees is a crucial part of arboriculture. This is the practice that is focused on maintaining the vitality and health of all living plants present in your yard. In most cases, tree removals are performed to eliminate dying or dead trees. This is especially true for the ones that have become a hazard to your home or property.
We can also remove trees to help eliminate the competition for light and open up parts of your yard. This is going to give your grass, flowers, and other smaller plants a fighting chance to live because they will receive plenty of sunlight.
While it depends on the location of the tree, the removal process may be simple or more challenging. In some cases, if there is a tree that is leaning precariously over a business or home, it can create a possible liability for the business owner or homeowner. This may make the removal process more challenging. This is why the first step our team takes is to determine the tree is ready to be removed.
During the tree removal estimate, we will determine what your needs are, find the right solution for the tree, and if there are no other options, remove the tree from your yard or property.
When Should You Call Our Tree Trimming Experts?
There are several signs that will let you know when it is time to contact our team of professional tree trimmers. Some of these signs include:
Branches that are too close to your home or another structure
A tree that is growing too close to the power lines
Loose hanging, ugly, or dead branches
Your tree has not been pruned or trimmed in the past three years
You want to improve your home's curb appeal and your tree does not go with the new and updated look
With our help, you will not have to worry about your home's curb appeal – or lack thereof – anymore. All the unsightly branches can be removed, and we can fix any tree that is not looking great or healthy.
We are dedicated to helping ensure your home's curb appeal stands out among your neighbors and that there are no dead or unsightly trees in your yard. Our skilled team understands the entire pruning process and we can easily and safely remove any boughs or limbs that have caused clutter around your tree or that do not support the structure.
We can help determine the process that our team will use by considering the following:
The type of tree you have
Location of the tree
Health of problems with the tree
Your specific needs
Our team offers an array of tree trimming services for both commercial and residential properties. It does not if you are a business owner or a homeowner, you will find that our team can handle the tree trimming needs that you have.
The Benefits of Choosing Ridge Tree Trimming Service in Oakland, CA
Our company has offered reliable and affordable services throughout the Oakland area for several years. We take pride in offering each client both reliable and personal service that works to foster stronger relationships with each of our customers. Our team is all about building relationships, not just making a sale.
Along with tree trimming and pruning services, our company offers an array of other solutions too. Some of these include tree removing, tree demossing, and tree removal after storm damage has occurred.
Our Team Is Ready to Handle Your Tree-Related Needs
When it comes to the trees on your property, making sure they are healthy is a top priority. There are quiet a few tree services in Oakland but our team can help ensure this is the case by providing pruning and trimming services. However, if you need a tree removed, for any reason, we can help with that, too. All you have to do is contact us to learn more about our tree removal services and how they can benefit you, your property, you home, and more. Our services are affordable and provide you with the services you need.
Continue reading our recent blogs:
–  "Individual Plants and passages"
OUR SERVICE AREAS :
Oakland
Berkeley
walnut creek
San Leandro
Alameda County
HOURS :
Mon – Sat : 7am – 9pm
Sun  : 9am – 7pm
For 24 hour Emergency Tree Service call (510) 250-5022