Ridge Tree Trimming Service
Oakland - Berkeley - Richmond - Walnut Creek
Tree Trimming in Oakland CA
Our Oakland Tree Service is an essential service, performed by experts to help keep your trees and shrubs healthy and ensure they do not pose a hazard to you, your home, or your property.
Many trees and shrubs can be pruned or trimmed, including both young and mature plants. Our team can provide you with all your trimming and pruning needs, along with emergency tree service, tree removal Oakland CA, and more.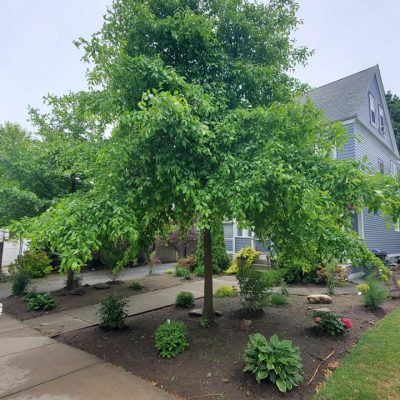 Why You Should Hire Our Team of Professionals in Oakland, CA?
This question will usually answer itself. If you own a home and have trees in your yard that need to be trimmed or removed, it is best to hire a professional service provider that does this daily.
The most obvious reason you should leave tree trimming and removal to our team at Ridge Tree Trimming Service is safety. You may look at a dead or dying tree on your property or even a branch over your roof and believe you can handle the job. Unfortunately, you may not consider the direction the tree or branch will fall, or once you get up there what to do if the branches are rotten.
Another reason we are best suited for this job is because we have the right tools and equipment for the job. If you have a chainsaw, you may believe that is all you need to get the job done. However, just like many other tasks, the right equipment is what will make the job safe. There are some tree removal and tree trimming companies that use an array of saws, cleats, ropes, and more. Our team will evaluate your tree needs and ensure the right equipment is taken along to handle the job quickly and easily.
What Does Our Tree Trimming Service Include?
Our tree trimming services Oakland CA will remove any unwanted clutter, overgrown brush, or diseased branches to help reshape and to revitalize the health of your trees. Sometimes, tree limbs and branches will begin to grow and alter the entire structure or shape of the tree. This can affect the way your tree looks and impact its future growth. This may create an undesirable look to your home's curb appeal or business' landscape.
Tree trimming is a type of pruning. It is when we trim a shrub, bush, or tree by removing dead or overgrown branches. This is often done to help improve growth. Trimming a tree is not just a method of cutting away and cleaning up the look of a tree on your property, when it is done correctly, it can continue the growth and health of your tree.
We can remove specific boughs or branches to help revitalize the tree, or remove the entire tree depending on your needs. When we remove dead or damaged branches, it will help ensure that more decay caused by insects or organisms does not occur. When we thin out the tree's canopy, it will allow more sunlight to reach other parts of the tree that may otherwise lack sunlight. This will help reduce the presence of diseases in trees and help with new leaf growth.
Why Call Us for Tree Removal Solutions?
Removing dead or damaged trees is a crucial part of arboriculture. This is the practice that is focused on maintaining the vitality and health of all living plants present in your yard. In most cases, tree removals are performed to eliminate dying or dead trees. This is especially true for the ones that have become a hazard to your home or property.
We can also remove trees to help eliminate the competition for light and open up parts of your yard. This is going to give your grass, flowers, and other smaller plants a fighting chance to live because they will receive plenty of sunlight.
While it depends on the location of the tree, the removal process may be simple or more challenging. In some cases, if there is a tree that is leaning precariously over a business or home, it can create a possible liability for the business owner or homeowner. This may make the removal process more challenging. This is why the first step our team takes is to determine the tree is ready to be removed.
During the tree removal estimate, we will determine what your needs are, find the right solution for the tree, and if there are no other options, remove the tree from your yard or property.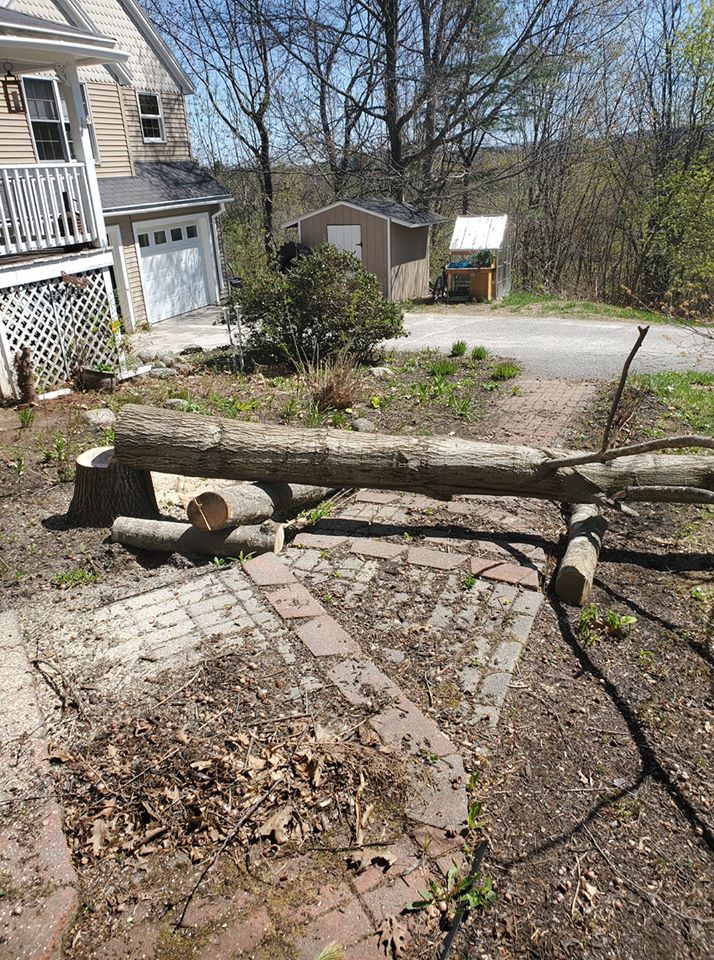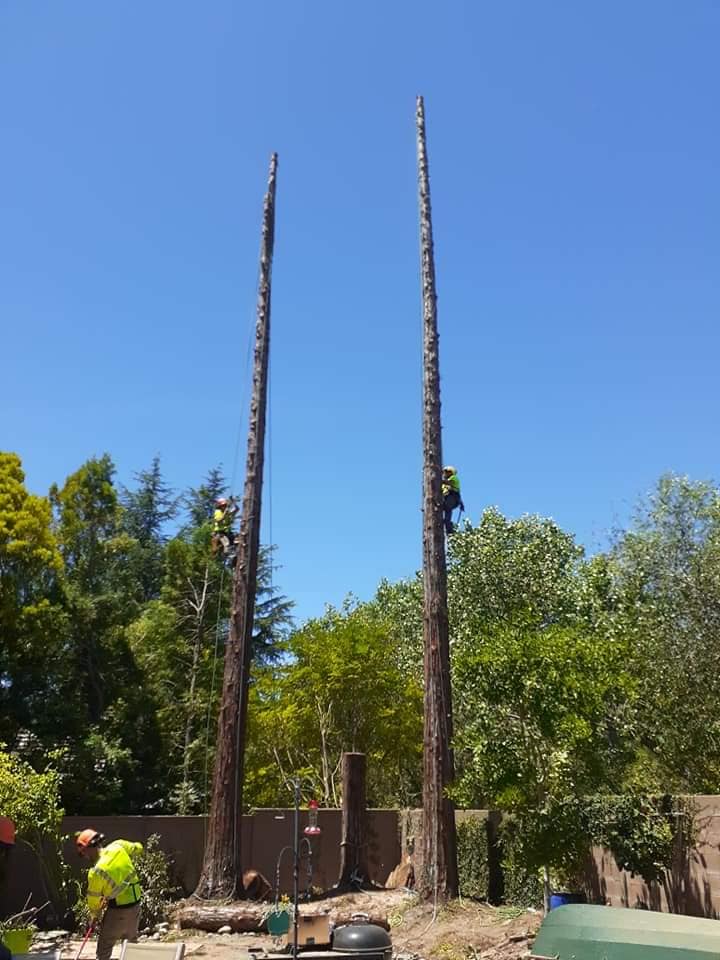 When Should You Call Our Tree Trimming Experts?
There are several signs that will let you know when it is time to contact our team of professional tree trimmers. Some of these signs include:
Branches that are too close to your home or another structure
A tree that is growing too close to the power lines
Loose hanging, ugly, or dead branches
Your tree has not been pruned or trimmed in the past three years
You want to improve your home's curb appeal and your tree does not go with the new and updated look
With our help, you will not have to worry about your home's curb appeal – or lack thereof – anymore. All the unsightly branches can be removed, and we can fix any tree that is not looking great or healthy.
We are dedicated to helping ensure your home's curb appeal stands out among your neighbors and that there are no dead or unsightly trees in your yard. Our skilled team understands the entire pruning process and we can easily and safely remove any boughs or limbs that have caused clutter around your tree or that do not support the structure.
We can help determine the process that our team will use by considering the following:
The type of tree you have
Location of the tree
Health of problems with the tree
Your specific needs
Our team offers an array of tree trimming services for both commercial and residential properties. It does not if you are a business owner or a homeowner, you will find that our team can handle the tree trimming needs that you have.
The Benefits of Choosing Ridge Tree Trimming Service in Oakland, CA
Our company has offered reliable and affordable services throughout the Oakland area for several years. We take pride in offering each client both reliable and personal service that works to foster stronger relationships with each of our customers. Our team is all about building relationships, not just making a sale.
Along with tree trimming and pruning services, our company offers an array of other solutions too. Some of these include tree removing, tree demossing, and tree removal after storm damage has occurred.
Our Team Is Ready to Handle Your Tree-Related Needs
When it comes to the trees on your property, making sure they are healthy is a top priority. There are quiet a few tree services in Oakland but our team can help ensure this is the case by providing pruning and trimming services. However, if you need a tree removed, for any reason, we can help with that, too. All you have to do is contact us to learn more about our tree removal services and how they can benefit you, your property, you home, and more. Our services are affordable and provide you with the services you need.
Continue reading our blogs –  "San Francisco Bay"
OUR SERVICE AREAS :
Oakland
Berkeley
walnut creek
San Leandro
Alameda County
HOURS :
Mon – Sat : 7am – 9pm
Sun  : 9am – 7pm
For 24 hour Emergency Tree Service call (510) 250-5022