Well-maintained trees can add beauty and value to any landscape. Sometimes, though, the same trees can pose safety risks, stand in the way of future construction or landscaping projects, or increase the spread of potentially devastating diseases and pests. When that happens, property owners need to find an Oakland tree service that can help.
Reasons to Remove a Tree
Having a beloved tree taken down can be a sad affair, but sometimes, there's just no other choice. Here are a few of the top reasons property owners decide to remove their trees:
The tree is dead.
The tree's health is declining, as evidenced by branch die-back near the top of the tree, large dead branches, or decay on the tree's main trunk.
The tree has sustained irreparable storm damage.
The tree is growing too close to a house or an outbuilding.
The tree may interfere with the property's utility lines.
The tree is leaning in an unsafe direction.
The tree has become a nuisance by dropping seeds, sap, or branches, inhibiting lawn growth, or blocking views.
The roots are causing problems with driveways, sidewalks, underground utility lines, or the home's foundation.
The property owner is planning major renovations or new construction that require removing the tree.
The tree is suffering from a disease or insect infestation that could spread to other, healthy specimens.
The tree has structural problems such as bad crotches, cracks on the main trunk, or damaged leaders.
Keep in mind that there's no need for an excuse. It's perfectly fine to hire Oakland tree services to remove trees just because they no longer suit the landscape or the property owner's personal preferences.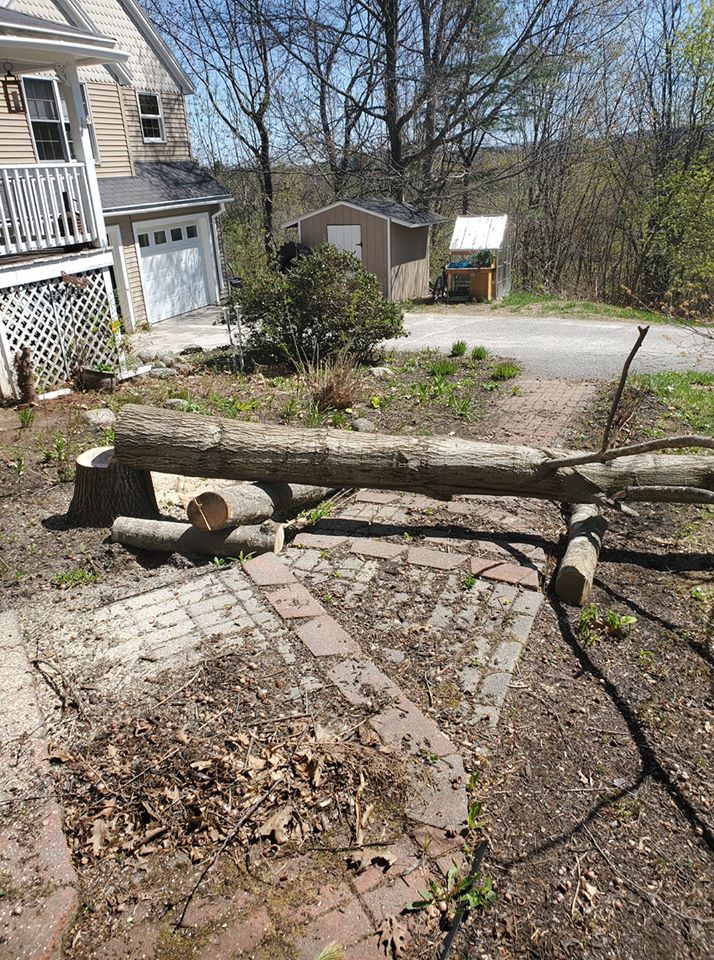 Importance of Hiring a Professional
For the average property owner in Oakland tree removal can be a dangerous affair. Expert arborists and tree care professionals have access to safety equipment and training that reduces the chances of personal injuries. They're also protected by comprehensive workers' compensation and liability insurance policies.
When property owners attempt to take trees down by themselves, they aren't afforded any of those protections. Injuries are common when amateurs attempt to take down large trees, as is property damage. Property owners won't have liability insurance policies to fall back on if they damage their homes, outbuildings, or landscapes, so they'll be on the hook for paying repair costs.
Not all property owners realize that there's more to tree removal than just cutting through the trunk and ensuring that it falls in the right direction. It may be necessary to climb the tree and partially limb it while it is still standing, and even once all the branches and the trunk hit the ground, there's still work to do. A tree service will ensure that the entire area is cleaned up and all the debris has been processed and removed.
Schedule a Tree Removal Today
Need to have a tree removed? Ridge Tree Trimming can help. Browse the website to learn how, or call today to schedule an appointment.